Minimizing pain, inflammation and joint damage are the top goals of rheumatoid arthritis (RA) treatment. Drug treatment that can slow down or even stop joint destruction are recommended for most patients.
Treatment should allow you to keep up with your normal daily activities and maintain a good quality of life with the fewest possible drug side effects.
You and your doctor will develop a long-term plan for your RA therapy. Becoming involved in your therapy is important for its success.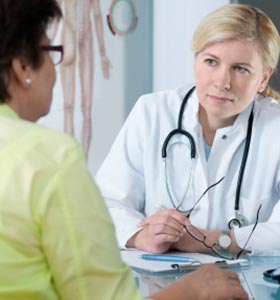 Your rheumatoid arthritis (RA) drug treatment will be uniquely tailored to your needs. Your doctor will discuss the risks and benefits of drug treatment with you. Treatment will depend upon the severity and length of time you have had RA.
Your doctor may start treatment by prescribing one or more disease-modifying anti-rheumatic drugs (DMARDs). A drug from the nonsteroidal or glucocorticoid anti-inflammatory drug class might be used initially or for more severe RA symptoms to control your acute pain and inflammation.